A study out of the University of Arizona found 440,000 units of bacteria along with nine different types of bacteria on a single pair of shoes. The study showed that shoes spread more viruses than toilets.
Toxins from chemicals on lawns and rainwater which can contain many chemical we wouldn't even think about. "Think about rain water in the street," says Dr. Reynolds. It can have gasoline in it and chemicals, and those get on your shoes and can be brought into your home." (Dr. Kelly Reynolds from University of Arizona)Baylor University found that cancer causing chemicals from asphalt streets are tracked into homes on the soles of your shoes.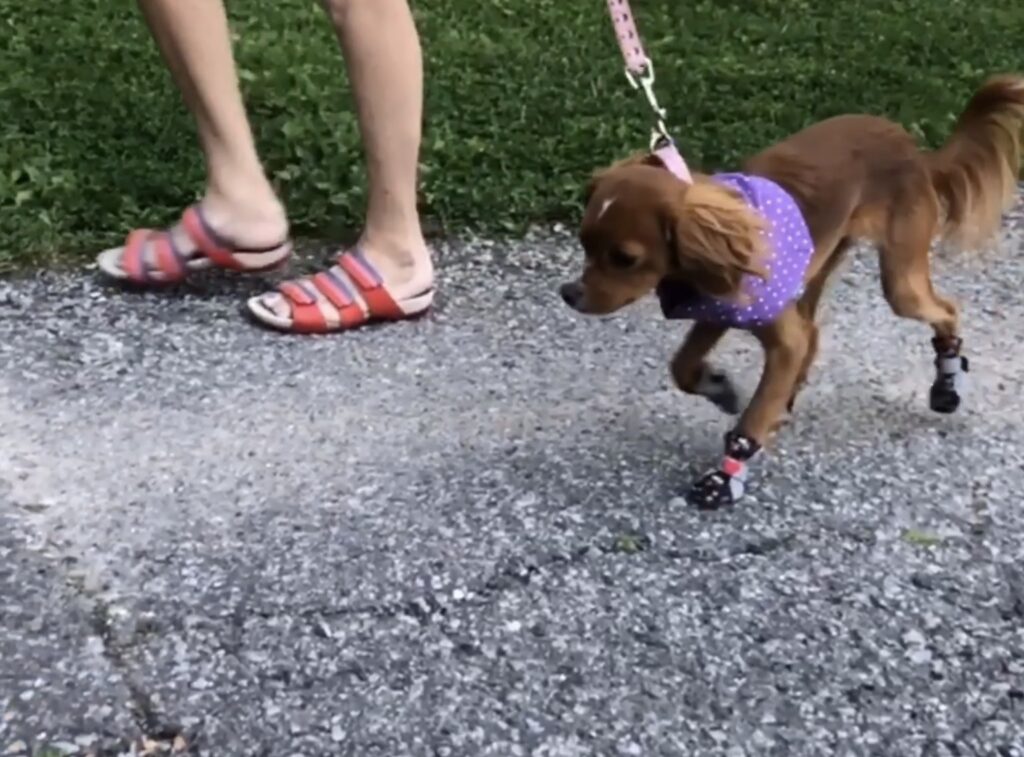 This knowledge leads us in many different directions with regards to paws. Firstly, If shoes are tracking in E. coli, Serratia ficaria, and Klebsiella pneumoniae just to name a few then it stands to reason that paws are doing exactly the same thing. These germs and bacteria are not brought just into your home but onto your couch and possibly into your bed. Don't get me wrong, I love having my dogs snuggling in bed with me so I'm not suggesting we kick Fido out of bed. I am suggesting that we protect paws from germs that can harm us and chemicals that can harm paws.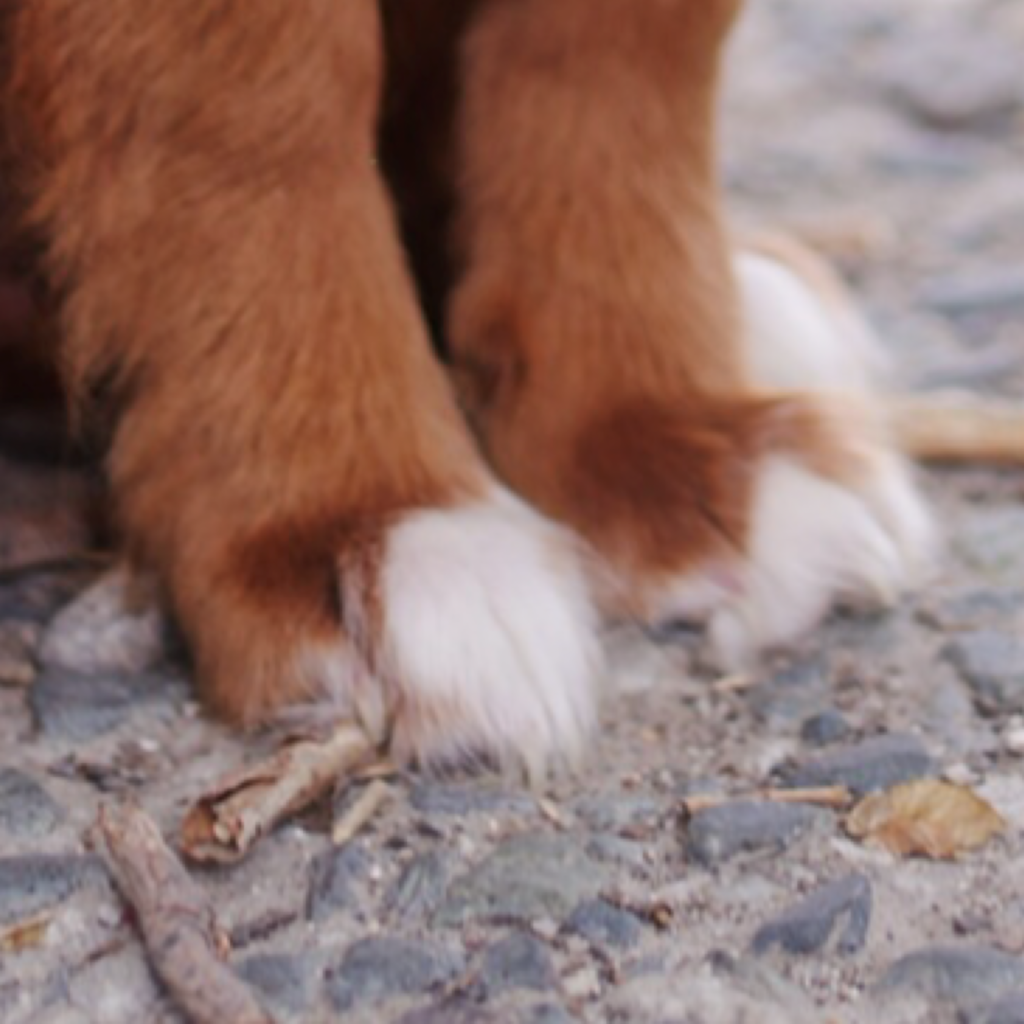 Recently Deb Green, a dog owner and lover became concerned with a black growth on her dogs paw pad. She brought her dog Chase to the Veterinarian to find that Chase had been tracking around a dirty glob of gum that attached to his paw from the sidewalk. "It was so black that I thought it was part of his paw" says Deb "to find out that it was someone else's dirty gum is disgusting"

Next we need to consider the potential damage done to paws from continued exposure through paw pads to chemicals, toxins, and many other dangerous liquids we place outside to kill weeds or bugs.Paws can be immediately irritated where you will see redness, sores or even burns from these chemicals. But what about the long term effects of continued exposure to toxic chemicals? Dogs tend to lick their paws especially after their paws have been irritated by chemicals. These chemicals are then ingested which can lead to serious complications.
What Can We Do?
Washing paws once you get home is a logical solution for germs and bacteria but does little to protect paws from chemicals while your pooch is outside.
Keeping your dog off lawns which have many of the summer chemicals discussed. This isn't completely realistic especially as watering lawns and rain make these chemicals run onto the sidewalks. The winter can be just as dangerous to dog's paws as the summer. Sodium Chloride is used to melt ice and snow on most city streets and this chemical can create serious and painful problems for paws.
As humans have done for centuries, wearing shoes or boots becomes the ideal solution to protect.
Until now, dog boots have been extremely cumbersome and heavy for dogs to wear. Poochy Pawz recently created a lightweight, Breathable boot that has a "Barely There" feel so dogs can feel the ground beneath them while still protecting paws from germs, bacteria, and painful chemicals. They have a "Slip-On" open back design making them super easy to slide right on with a reflective Velcro strap to keep them securely in place.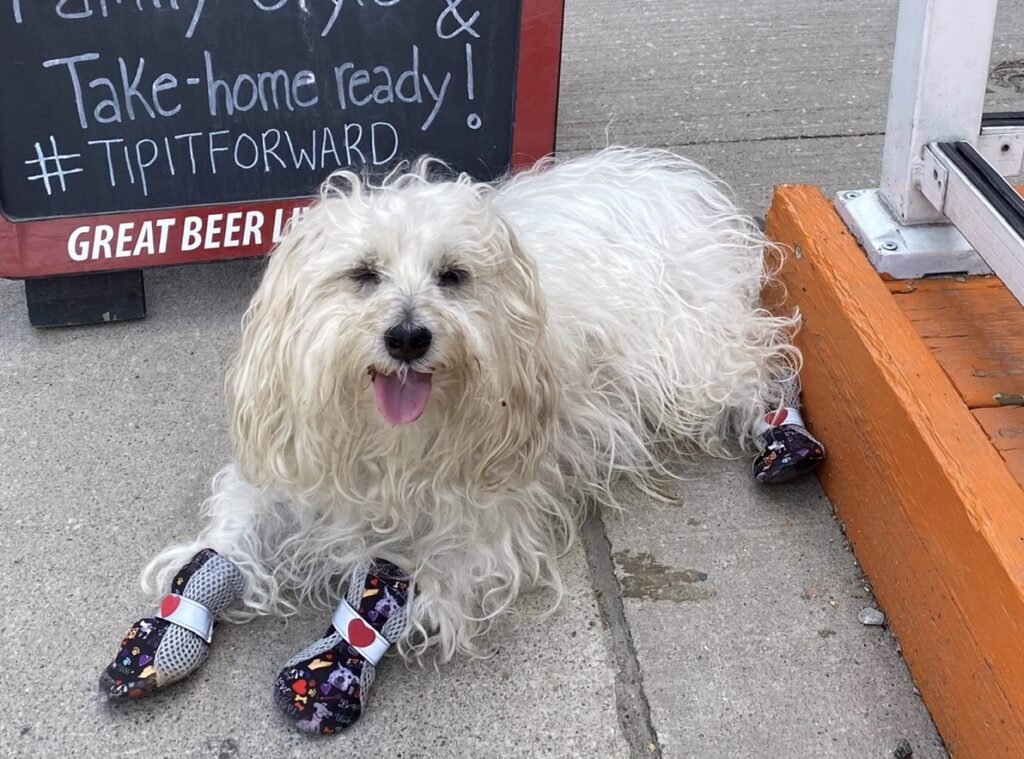 Now dog parents don't need to worry about tracking dangerous germs and chemicals into their homes after every walk. These Poochy Pawz dog boots can be left at the door with your own shoes and can be easily washed with cool water and soap.