If you have a dog-Plenty!
Plenty of germs and bacteria that is… Who doesn't love sleeping and snuggling with their best friend? According to a recent study by a mattress company a whopping 73% of pet owners sleep with their pets. 11% even share their pillow! There are so many benefits of sleeping with your dog- from comfort to security and warmth.
But did you know about all the uninvited guests that join you in your bed?
Approximately 421,000 units of bacteria live on your shoes and on your dog's paws according to the University of Arizona. That's more than the average toilet!!
The difference is that most of us leave those germ ridden shoes at the door when we come home. On the other hand your dog's paws walk right into your home and, often, onto your bed. This is a serious health issue that most of us are not even paying attention to.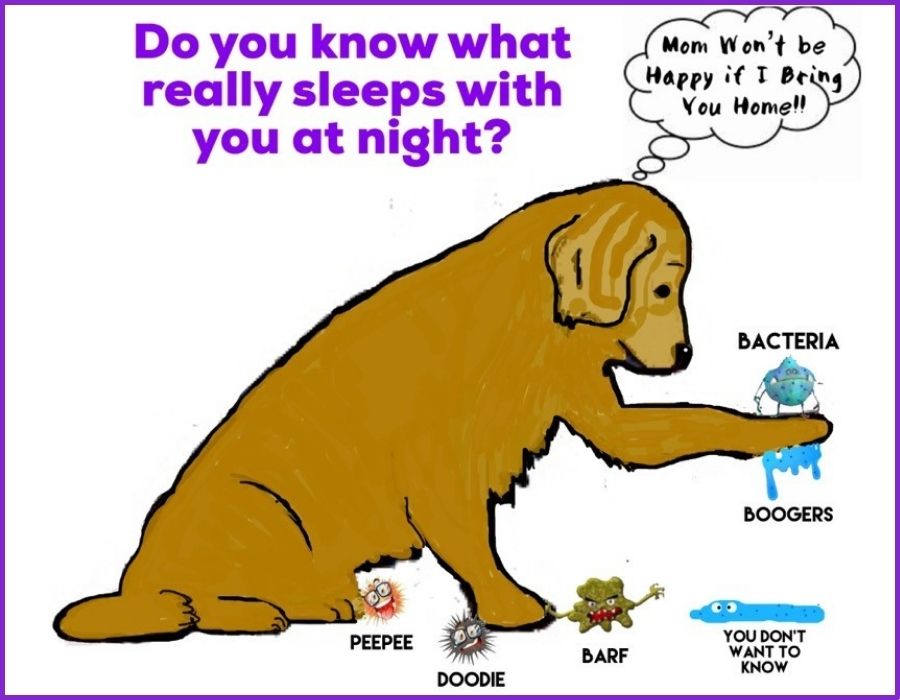 In 2017, Inside Edition decided to determine exactly what germs dogs carry and how likely they are to pass those along to humans, particularly if they sleep together. All the dogs tested positive for at least 8 different types of bacteria and at least 4 different strains of fungi.
A study out of North Carolina University found that most of the bacteria in homes which included microbes like e-coli, MRSA, salmonella, listeria, and others were tracked inside through dog's paws. It was then transferred to surfaces in the home. Unexpectedly, the places where most of the dog related bacteria was found was on pillowcases and TV remotes.
Our beloved dogs are here to stay, in our homes, hearts and our beds. So how can we keep their paws (and our homes) clean and safe?
Solutions like washing dog's paws with disinfectant wipes every time you come home is a chore, not to mention that your dog might lick their paws after this disinfectant solution has been used on their feet.
The ideal solution is a comfortable, lightweight, breathable dog boot such as City Shoes from Poochy Pawz. They have a "Barely There" feel so dogs can feel the ground beneath them while still protecting paws from germs, bacteria, and painful chemicals. The "Slip-On" open back design makes them super easy to slide right on and they stay securely on with a Velcro strap. If they get dirty- no worries. Just wash them in cool water with a little soap. They also do double duty as a 4-season paw protector for hot pavement, sharp objects, salt & ice.