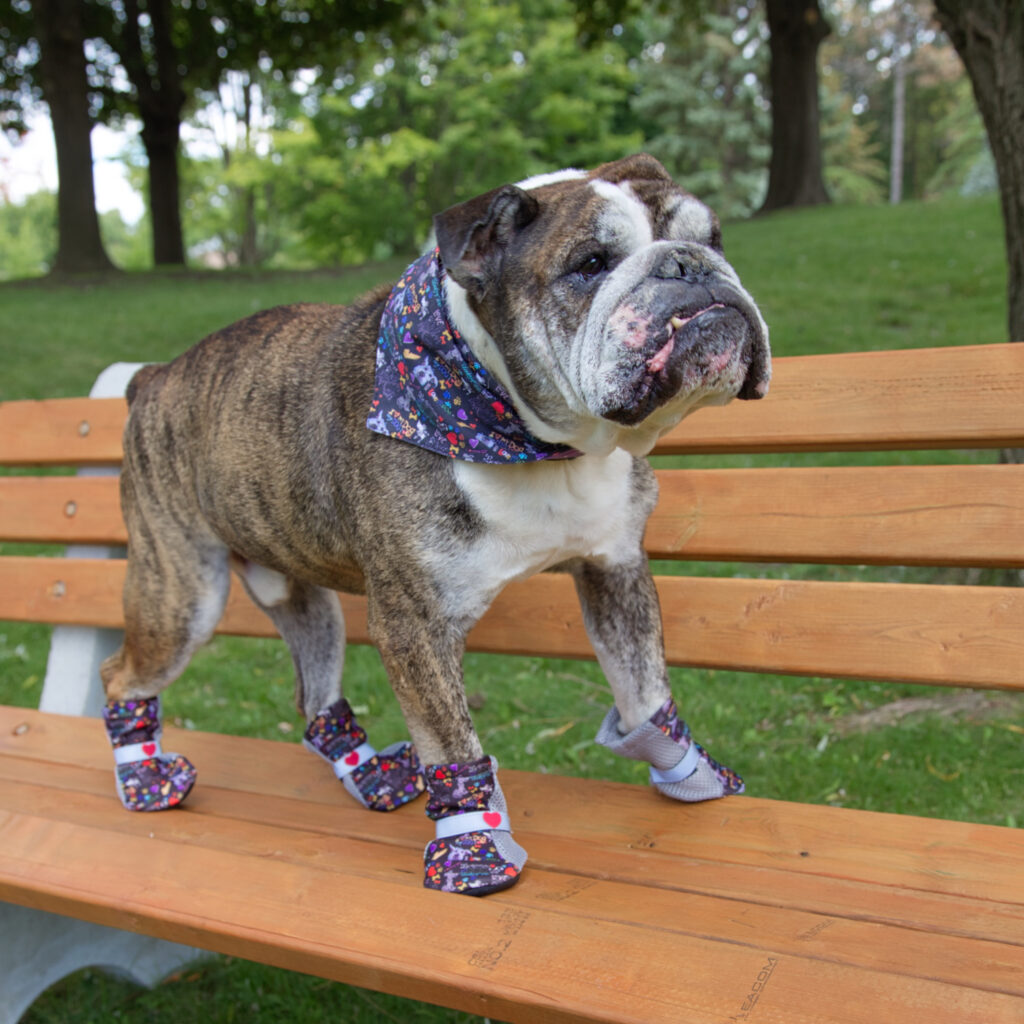 City Shoes™ are the perfect urban dog boots – lightweight for summer, protects against salt in the winter, & is washable for bacteria all year long!
Every year Veterinarians treat dogs for severe paw burns, blisters and infections arising from walking on hot sidewalks, sand & artificial grass.
Winter boots can create serious problems if worn in the Heat. Dogs sweat through their paws and if these boots are not properly ventilated bacterial and fungal infections can occur.
City Shoes™ offer the protection required, and permit air flow and breathability. Made from a breathable lightweight Lycra/cotton blend with moisture wicking fabrics, they quickly absorb sweat. Strategically placed mesh panels provide circulation and airflow.
The rubber sole is heat resistant but also protects paws from chemical salt and ice build-up under paws in the winter.
"City Shoes "Barely There" sole is extra comfortable allowing your dog to feel the ground beneath them. They're great for outdoor walks and work equally as well in the house to grip onto smooth surfaces"
They are also washable, quick drying and easy to slip on/off so you can leave germs and bacteria at the door when returning from a walk.