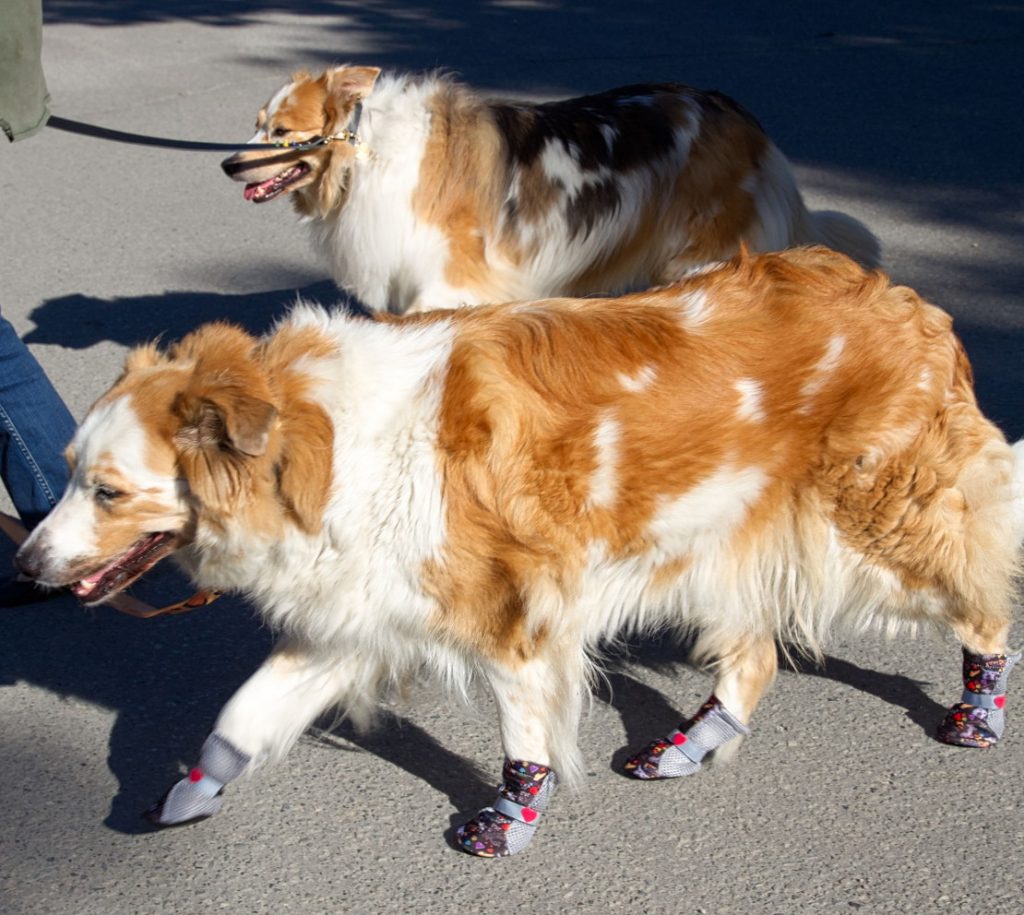 City Shoes™ were created to protect dog's paws from hot surfaces like asphalt, pavement and sand.
During hot weather, it's dangerous for dogs to be in contact with these surfaces for more than a few seconds. Every year Veterinarians treat dogs for severe paw burns, blisters and infections arising from them.
Although dog booties for the winter exist, they are much too hot and clunky for dogs to wear in the heat. City Shoes™ are lightweight, heat resistant, breathable, stylish and fun.
Did You know Dog's Sweat Through Their Paws?
Since dogs only produce sweat on areas not covered with fur, City Shoes™ offer the protection required and permit air flow and breathability. Made from a breathable lightweight Lycra/cotton blend with moisture wicking, they quickly absorb sweat. Strategically placed mesh panels provide circulation and airflow. The rubber sole is heat resistant. Your pooch will stay comfortable and be protected while out walking or playing.