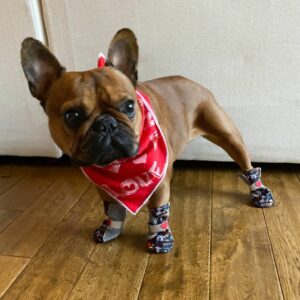 "They are functional & fashionable. Mom loves how easy they are to get on & off. I love that they're comfy & cute"
@dunkinthefrenchie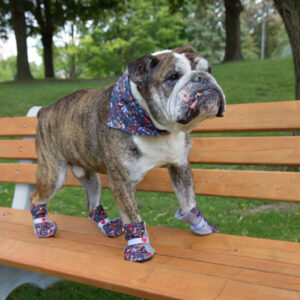 "Henry has allergies so his paws can be extremely sensitive. Unlike other boots which are so heavy, yours can be worn in the summer, and in the house"
~Beverley B, CA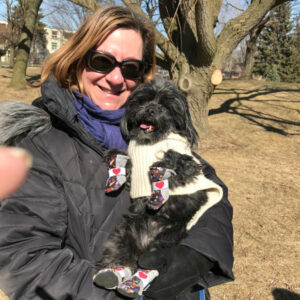 "Spike loves his Poochy Pawz boots so much that he wears them all year to protect his paws"
@spikeslater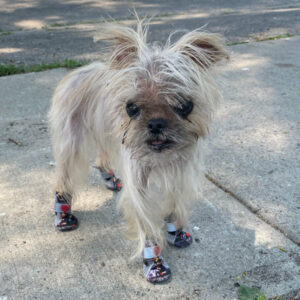 "Little Bob is so tiny boots never fit. But Poochy Pawz booties work for him and keeps his paws safe year round."
@caseypacht