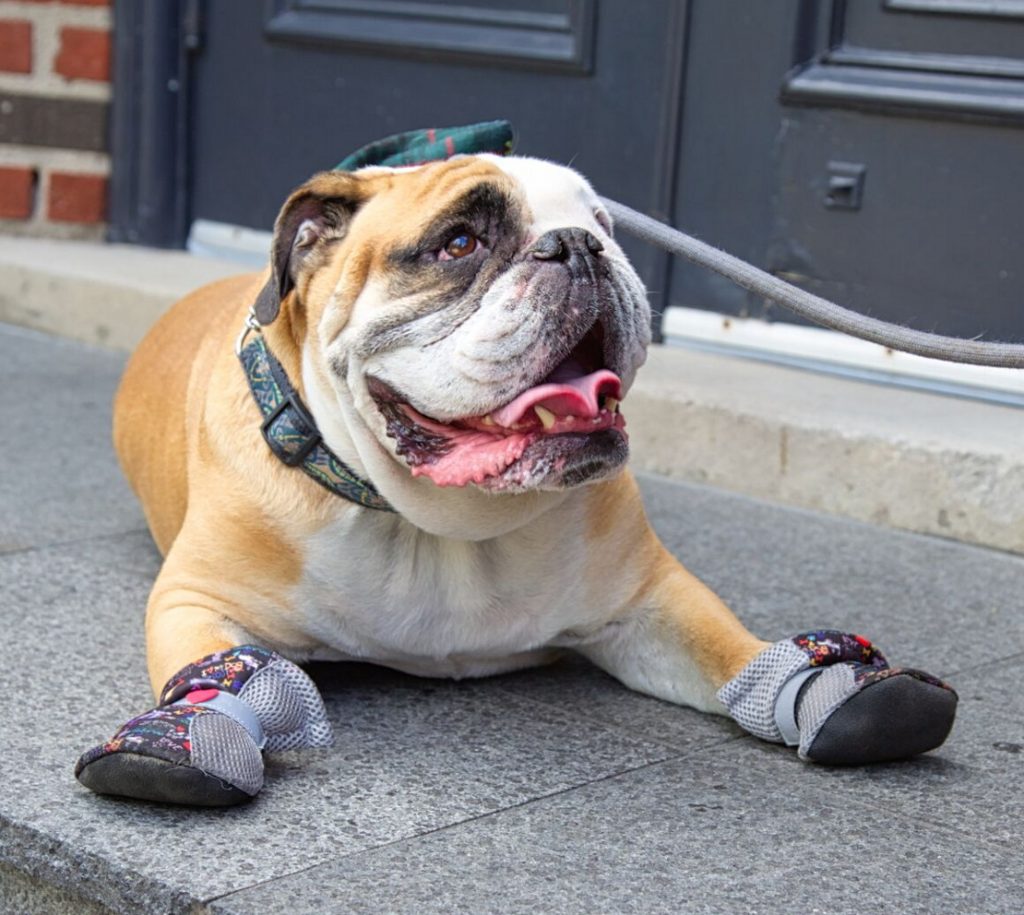 Most dogs don't love wearing shoes. One of the challenges in getting your pooch to wear them is putting them on and taking them off. And, making sure they stay on.
Unlike mass market booties, City Shoes were designed with these challenges in mind. Our booties are really easy to put on and take off because of the opening in the back. Paws don't need to be pulled or tugged into the bootie, they easily slip in. Plus, your pup's paw comfortably molds to the heat resistant bottom to ensure optimal protection.
Once your dog's paw is snuggly in place, the Velcro strap secures the bootie. Our custom fabric has just the right amount of structure to keep the booties on, and in place, while still providing airflow and breathability. To remove simply undo the Velcro and pop off the bootie.